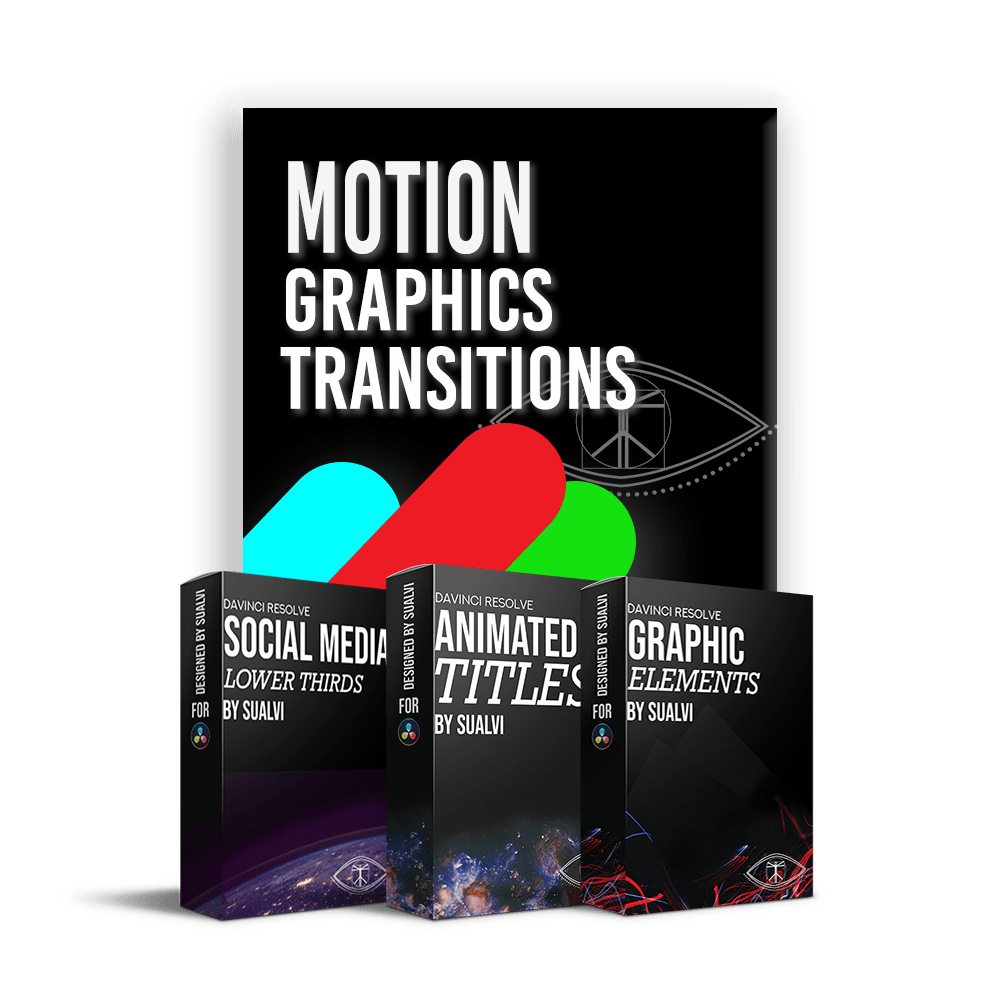 New Elements Bundle
Combining the DaVinci Resolve Elements Bundle with the Motion Graphics Transitions Pack so that you can have a wider variety of assets to create and play around with.
This bundle includes my DaVinci Resolve 16 Animated Titles Pack, my DaVinci Resolve 16 Social Media Lower Thirds and my DaVinci Resolve 16 Graphic Elements Pack.
This DaVinci Resolve Bundle pack you will save around 50 to 60 hours of production work at the minimum.
Over 100 assets, titles, lower thirds, graphic elements, and motion graphics transitions.
(All elements of these pack were developed in DaVinci Resolve 16, so if you are using any newer version, they should work fine. if you find any issues let us know)
NOTE: Currently there is no purchase button, because I am in the process of transferring all the files to a new provider. So, if you want to purchase this pack, email me through the contact us page.
0 out of 5 stars (based on 0 reviews)
What are the benefits of these?
System Requirements
DaVinci Resolve 17 beta note (sometimes the adjustment layers don't want to drag into the timeline, usually by restarting it should work again )
Video Guides & Tutorials
Download the New SUALVI Elements Bundle
There are no reviews yet. Be the first one to write one.
How to download?