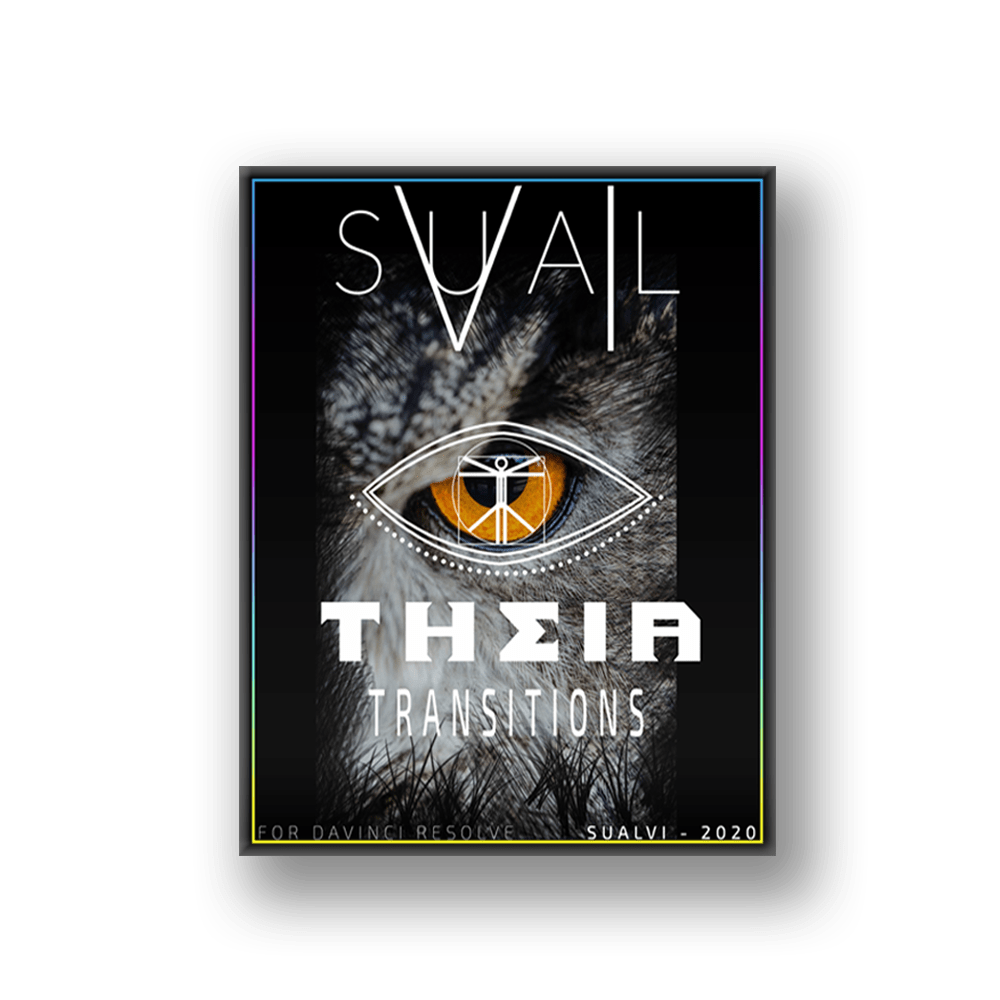 THEIA TRANSITIONS
With this DaVinci Resolve transitions you will take your workflow to the next level by saving a ton of hours in your future projects, easy to use and easy to set up.
You could spend 100+ hours building these yourself, or you could spend 5 minutes setting these up and use the other 99+ hours that you have left working on things that will get you paid.
(This pack should work the same way in the DaVinci Resolve 17, but since it's on beta version, sometimes bugs might occur.)
5 out of 5 stars (based on 1 review)
What are the benefits of these?
System Requirements
DaVinci Resolve 17 beta note (sometimes the adjustment layers don't want to drag into the timeline, usually by restarting it should work again )
Video Guides & Tutorials
Check out the new SV Transitions Pack for a more updated Transtions Pack
Super transition package working with both Resolve 16 and 17
I have installed Theia transition few days ago and I am really impressed by such great package. The package includes several transitions, ranging from Zoom, Spin to Whip, Split, etc. I am using Mac M1 chip but it works also with Windows. It is interesting to notice that the packed includes also 8 fantastic Bonus titles, which offers great effects and 40 wave sounds, which are super handy for the transitions.
The installation was very simple, with a simple hands-on instructions, also for beginners/intermediate like me. Transitions are compatible with Davinci Resolve 16, therefore the package does not use the native 17 functions. I believe that every Davinci User will benefit from this package, which enhances greatly the average user creativity. Super recommended!
Response from SUALVI
Thanks again for your detailed and useful review Massi! I will definitely take into consideration the 17 native functions to add a future update with that usability for DR 17 users.